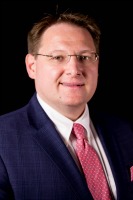 Gregory Witczak
Vice President, Global Legal eDiscovery at Deutsche Bank AG
Expertise
About
Gregory Witczak is Vice President, Global Legal eDiscovery at Deutsche Bank AG where he liaises between Legal and IT and manages the workflow between in-house, outside counsel, and external vendors.
Gregory has worked in the financial services industry since 2001, notably at Lehman Brothers where he designed and implemented the firm's first defensible and repeatable eDiscovery process, including an application for the requesting, tracking, and collection of ESI and a legal hold notification management system, realizing significant cost savings and efficiency gains.
Gregory has spoken at numerous conferences on various aspects of eDiscovery, including in-house best practices, cost cutting, outsourcing, and off shoring. Gregory holds an MA from Georgetown University, a BA from the University of Connecticut and spent a year at Universität Tübingen.