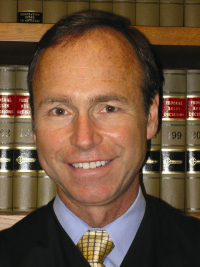 James C. Francis IV
United States Magistrate Judge
About
James C. Francis IV is a Distinguished Lecturer at the CUNY School of Law where, among other things, he teaches Electronic Discovery. From 1985 until 2017 he served as a United States Magistrate Judge in the Southern District of New York. Judge Francis received his B.A. from Yale College in 1974, his juris doctor degree from the Yale Law School in 1978, and a masters degree in public policy from Harvard University, also in 1978. Following graduation from law school, he clerked for the Honorable Robert L. Carter in the Southern District of New York. He then joined the Civil Appeals and Law Reform Unit of the Legal Aid Society where he conducted impact litigation in the areas of housing and education and served as director of the Disability Rights Unit. For more than a decade, Judge Francis taught Constitutional Torts as an Adjunct Professor at the Fordham University School of Law.
In the field of electronic data and the law, Judge Francis is the author of Rowe Entertainment, Inc. v. William
Morris Agency, 205 F.R.D. 421 (S.D.N.Y. 2002) (allocation of costs), Convolve, Inc. v. Compaq Computer Corp., 223
F.R.D. 162 (S.D.N.Y. 2004) (obligation to preserve ephemeral data), Treppel v. Biovail Corp, 233 F.R.D. 363 (S.D.N.Y.
2006) (standards for preservation orders), Rozell v. Ross-Holst, 2006 WL 163143 (relevance of e-mails to claim of
computer hacking), Treppel, 249 F.R.D. 111 (S.D.N.Y. 2008) (remedies for spoliation of electronically stored information), Richard Greene (Fine Paintings) v. McClendon, 262 F.R.D. 284 (S.D.N.Y. 2009) (consequences of destruction of electronically stored information), Orbit One Communications, Inc. v. Numerex Corp., 271 F.R.D. 429 (S.D.N.Y. 2010) (prerequisites for spoliation sanctions), Chen-Oster v. Goldman, Sachs & Co., 285 F.R.D. 294 (S.D.N.Y. 2012) (proportionality, sampling, and phased discovery), US Bank NA v. PHL Variable Ins. Co. , 2012 WL 5395249 (S.D.N.Y. 2012) (proportionality, cost-shifting, and privilege review), Mastr Adjustable Rate Mortgages Trust 2006-OA2 v. UBS Real Estate Securities, Inc., 295 F.R.D. 77 (S.D.N.Y. 2013) (preservation trigger, spoliation sanctions), In re Warrant to Search a Certain E-Mail Account Controlled and Maintained by Microsoft Corp., 15 F. Supp. 3d 466 (S.D.N.Y. 2014) (extraterritorial reach of warrant for e-mail content), In re Application of U.S. for an Order Pursuant to 18 U.S.C. §§ 2703 (c) and 2703(d) Directing AT & T, Sprint/Nextel, T-Mobile, Metro PCS, and Verizon Wireless to Disclose Cell Tower Log Information, 42 F. Supp. 3d 511 (S.D.N.Y. 2014) (cell tower dump), Freedman v. Weatherford International, 2014 WL 4547039 (S.D.N.Y. 2014) (discovery on discovery), and Cat3, LLC v. Black Lineage, Inc., 164 F. Supp. 3d 488 (S.D.N.Y. 2016) (sanctions under amended Rule 37(e)). Judge Francis speaks frequently on electronic discovery and is a member of the Judicial Advisory Committee of The Sedona Conference, the Advisory Committee of the Georgetown Advanced E-Discovery Institute, and the Advisory Board of the Cardozo Data Law Initiative.
Sessions