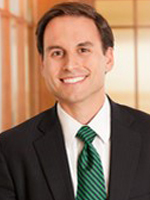 Jason Pill
Associate at Phelps Dunbar LLP
Expertise
About
Jason A. Pill practices in the area of labor and employment. He represents employers regarding claims involving employment discrimination laws, wage and hour laws, family and medical leave laws, whistleblower laws, union-management relations, employee benefits, enforcement of non-competition agreements and various employment-related torts. He prepares employment contracts, non-competition agreements, personnel policy manuals, employee handbooks and assists clients in training employees on various employment laws.
Mr. Pill also focuses on electronic discovery, data management and privacy laws. He works with clients to develop strategies for electronic data organization, retention and collection, both before and during litigation, so that they are prepared to actively avoid, pursue or defend disputes in the most efficient way possible.
His experience also includes commercial litigation, business torts, franchise litigation and securities arbitration.