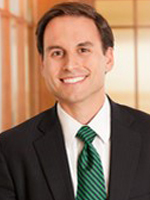 Jason A. Pill
Partner at Phelps Dunbar LLP
Expertise
About
Jason Pill practices in the area of Labor & Employment, as well as Cybersecurity, Privacy and Data Protection. He represents employers regarding claims involving employment discrimination laws, wage and hour laws, family and medical leave laws, whistleblower laws, union-management relations, employee benefits, enforcement of non-competition agreements, customer complaints based on denial of service or alleged discrimination, privacy-based claims, and various employment-related torts. He prepares employment contracts, non-competition agreements, personnel policy manuals, employee handbooks and assists clients in implementing and managing technology in the workplace. He regularly appears in state and federal courts to represent a broad range of employers in the financial services, energy, retail, hospitality, health care, transportation, construction, engineering, and manufacturing industries.
Mr. Pill also focuses on cybersecurity, privacy laws, and electronic discovery, and works with clients to develop strategies for electronic data organization, retention, and collection – both before and during litigation – so they are prepared to actively avoid, pursue, or defend disputes in the most efficient way possible. Additionally, he assists clients in managing the security and privacy of their data, including actively responding to data breach incidents and ensuring compliance with state and federal data breach notification requirements. Mr. Pill also has experience litigating complex state and federal class action lawsuits arising from data breaches.
Mr. Pill also is active in the community and has volunteered with numerous organizations including the Hillsborough County Bar Association, YMCA, USA Climbing, Paint Your Heart Out Tampa, Gasparilla Music Festival, and Lawyers Autism Awareness Fund.
Sessions