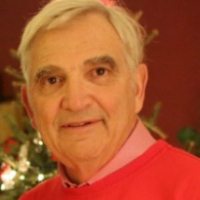 John Facciola
Professor of Law - Georgetown Law
About
John M. Facciola was appointed a United States Magistrate Judge in the District of Columbia in 1997. He retired from the bench in 2015 and is now an adjunct Professor of Law at Georgetown Law where he teaches Information Technology and Modern Litigation, Evidence, Contracts, Introduction to American Constitutional Law and Professional Responsibility.
While a judge, he authored over 700 opinions, many in the areas of electronic discovery. He is a frequent lecturer on that subject and the Sedona Conference has awarded him its Lifetime Achievement Award. The Bar Association named him its Judge of the Year. He is also the former Editor in Chief of the Federal Courts Law Review, the electronic law journal of the Federal Magistrate Judges Association.
His most recent publication is Kimberly Williams, John M. Facciola, Peter McCann and Vincent M. Catanzaro, The Legal Technology Guidebook (Springer 2017).
Sessions