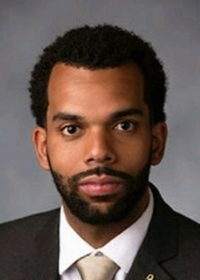 Jonathan Augustin, Esq.
Project Attorney at King & Spalding
About
Jonathan is a project attorney at King & Spalding and a recent graduate from the University of Florida Levin College of Law. Spending most of his time involved his community, he is no stranger to having a strong presence within his networks while pioneering his way into settings that he is not familiar with. Being the first in his family to attend any type of higher education, he dedicates his volunteer time to mentoring impoverished and under represented youth who have dreams of going to college but aren't sure what path to take.