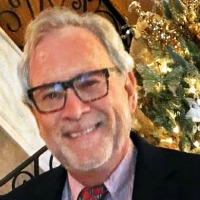 Ralph Losey
Principal of Jackson Lewis, P.C.
Expertise
About
Mr. Losey is a Principal of Jackson Lewis, P.C., a labor and employment law firm in the U.S. with over 800 attorneys. He is the firm's National e-Discovery Counsel in charge of electronic discovery services and training. Mr. Losey also heads up the firm's Litigation Support Department, which, under his leadership, the firm outsourced to a major vendor.
Ralph is a frequent speaker at e-discovery conferences worldwide and a leading contributor in the field of Artificial Intelligence Enhanced Document Review. His work focuses on the use of active machine learning to find evidence in Big Data for the resolution of legal disputes. His contributions to the field include both academic-
scientific research and litigation applications. Losey was lead technology counsel for the defense in the landmark decision by Judge Andrew Peck first approving the use of predictive coding, Da Silva Moore v. Publicis.
Mr. Losey personally performs the predictive coding work for Jackson Lewis in multiple document review projects each year and supervises and consults in many others. Mr. Losey has also competed in, and won, a document review competition and research project supervised by a major university and non-profit group. He classified 1.7 Million documents, by himself, in 64.5 hours, attaining the highest F1 scores of all 19 contestants in both relevance and privilege search. In 2015, and again in 2016, Mr. Losey led a research team at the NIST Text Retrieval Conference (TREC) where he participated in the Total Recall Track to demonstrate his Hybrid Multimodal method of predictive coding. His published reports at TREC can be found at one of Mr. Losey's educational websites, MrEDR.com.
Mr. Losey has specialized in electronic evidence and discovery since 2006, at which time he started and ran the e-discovery department at Akerman, LLP. In 2010 he joined Jackson Lewis. Prior to 2006 Mr. Losey handled a variety of commercial litigation, insurance, and technology cases, including one of the largest Qui Tam cases in history.
Mr. Losey has been a computer hobbyist since 1978, and ethical hacker since the 1980s, at which time he created several original game and music software programs for his children. He also established and operated his law firm's IT Department from the early 1980s to early 1990s. In 2015 Mr. Losey was a finalist for the LegalTech CIO of the Year Innovation Award. He received the Most Trusted Legal Advisor Award at the October 2016 Masters Conference.
Mr. Losey has written over two million words on law and technology subjects since 2006, including over sixty articles on predictive coding. In 2006 he started his well-known blog, e-DiscoveryTeam.com, which later grew to include over a dozen legal education websites. His writings include six books on e-Discovery published by the ABA, McMillian, and West-Thompson, including two new books by the ABA to be released in late 2016, e-Discovery For Everyone and Perspectives on Predictive Coding. Ralph has also published four law review articles in this area since 2007: Predictive Coding and the Proportionality Doctrine, 26 Regent U. Law Review 1 (2013-2014); HASH: The New Bates Stamp, 12 Journal of Technology Law & Policy 1 (June 2007); Mancia v. Mayflower Begins a Pilgrimage to the New World of Cooperation, 10 Sedona Conf. J. 377 (2009 Supp.); Lawyers Behaving Badly, 60 Mercer L. Rev. 983 (Spring 2009).
Mr. Losey served as an Adjunct Professor at the University of Florida School of Law from 2007-2011 where he taught both introductory and advanced e-discovery courses. He developed the law school's first online course, which he later spun-off into a private instructional program, e-DiscoveryTeamTraining.com. Mr. Losey has lectured at many CLE events and conferences around the world since 2006 with a focus over the last several years on predictive coding and overall best practices.
Mr. Losey received his B.A. from Vanderbilt University in 1973 and his J.D. with Honors from the University of Florida School of Law in 1979.