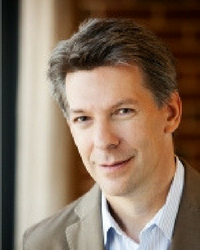 Steven S. Gensler
Pierson Professor at the University of Oklahoma College of Law
Expertise
About
Professor Steven S. Gensler is the Pierson Professor at the University of Oklahoma College of Law. He has published over 20 articles on a wide range of procedural topics including electronic discovery and is the author of West Publishing's Federal Rules of Civil Procedure: Rules and Commentary, now in its 12th annual edition.
From 2005 to 2011, Professor Gensler served as a member of the Civil Rules Advisory Committee. He currently serves as a consultant/reporter for the United States Judicial Conference Committee on Federal-State Jurisdiction.
Genlser was elected to the American Law Institute in 2006 and is a member of the ALI Council.
Professor Gensler received his J.D. summa cum laude from the University of Illinois in 1992. He clerked for the Honorable Deanell Reece Tacha (Tenth Circuit, 1992-93) and the Honorable Kathryn H. Vratil (D. Kan., 1993-94) and practiced at Michael, Best & Friedrich in Milwaukee, WI before entering law teaching.
Session: