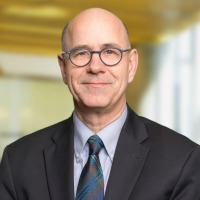 George Socha
Managing Director in BDO's Forensic Technology Services
Expertise
About
George Socha is a Managing Director in BDO's Forensic Technology Services practice. Named an "E-Discovery Trailblazer" by The American Lawyer, he assists corporate, law firm, and governmental clients with all facets of electronic discovery, including information governance. George has served clients in a variety of industries including pharmaceutical, energy, retail, banking and technology, among others. As a renowned industry thought leader, Mr. Socha has authored more than 50 articles and spoken at more than 200 engagements on a variety of e-discovery topics. His extensive knowledge has also been utilized more than 20 times to provide expert testimony.
Co-founder of the Electronic Discovery Reference Model (EDRM), a framework that outlines the standards for the recovery and discovery of digital data, and the Information Governance Reference Model (IGRM), a similar framework specific to information management, George is skilled at developing and implementing electronic discovery strategies and managing electronic discovery processes.
Prior to joining BDO, George spent 16 years as a litigation attorney in private practice before starting his own consulting firm focused on e- discovery issues in 2003. George has also served as a guest lecturer at universities across the United States.
Sessions